Quick rapid prototype for exhibitions
Product Name: Car prototype shell

Material: AL 6061 T6
Quantity: 1PCS
Process: CNC Milling
Surface treatment: spray paint
Delivery: 5 days
Customer background
This is a design company from Germany who needs a car prototype model to check the function, appearance, measurement and display of the product.
Features
The required weight for this product is: 0.5KG.
The surface is required to be smooth.
CNC machining
We recommend that customers choose 6061-T6 aluminum alloy as the material for this prototype of the car. This common aluminum alloy material is easy to process, reasonably priced, and has a beautiful surface finish. If you need to custom some surface treatment in the later stage, the effect is very good.
At the same time, the extremely light weight of the aluminum alloy fits well into this hand model. In order to reduce the cost, we chose to use a three-axis CNC milling machine: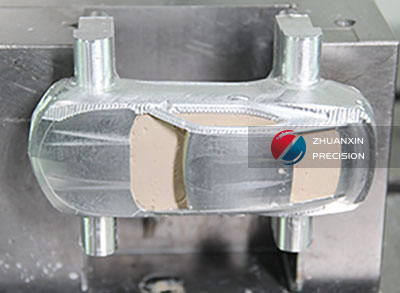 Our solution is to divide the car model into 3 steps by 3 axis machining:
1. Use the vise to machine the contour of the first side product, and leave four auxiliary clamping positions at the wheel position for easy processing of other surfaces.
2. The reverse side of the convex side
3. Use the auxiliary clamp clamp reserved in advance to process other sides
4. The upper cutting machine cuts the screw positions of the four wheels
5. Process processing is completed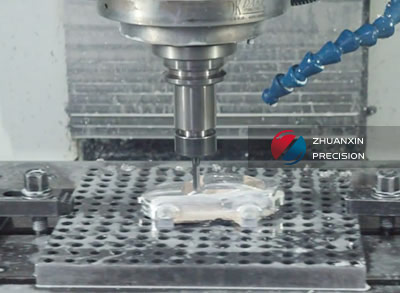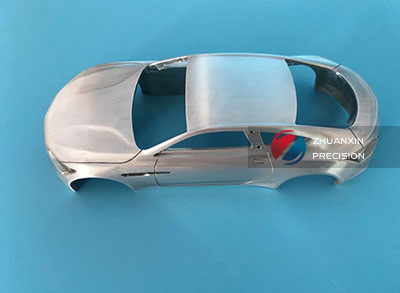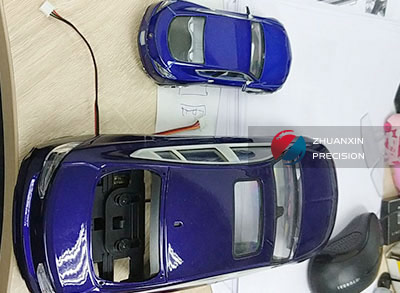 Recommendation: The right angle in the product drawing does not affect the use. Change the following right angle to R2mm.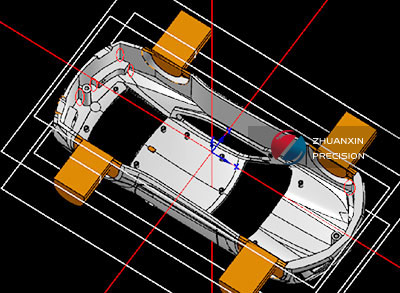 Note: For complex products that require CNC multi-face machining, we can avoid high 5-axis machining costs when customers want to reduce costs, and use 3-axis combined fixtures to achieve the desired product.