Are you worried about the wrong materials used in the machinery factory ?
It is well known that different materials have different characteristics. For some products with strict requirements, once the material is wrong, it must be reprocessed, which wastes time and energy !
So how to avoid it ?
We have our own tricks to avoid this problem.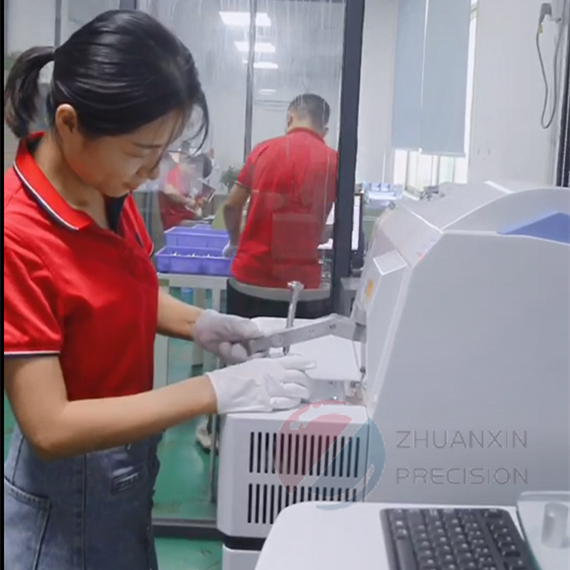 The Miss of the Zhuanxin precision quality departmentin the picture uses the spectrometer to detect each raw material before processing to ensure that the raw material composition is qualified ! It can detect various hardware materials, such as various aluminum alloys, stainless steel and copper grades that are often detected by our company.
Let us ensure the authenticity of raw materials before processing. The spectrometer should be a necessary detection instrument for mechanical processing plants to ensure the authenticity of raw materials and control the quality at the source.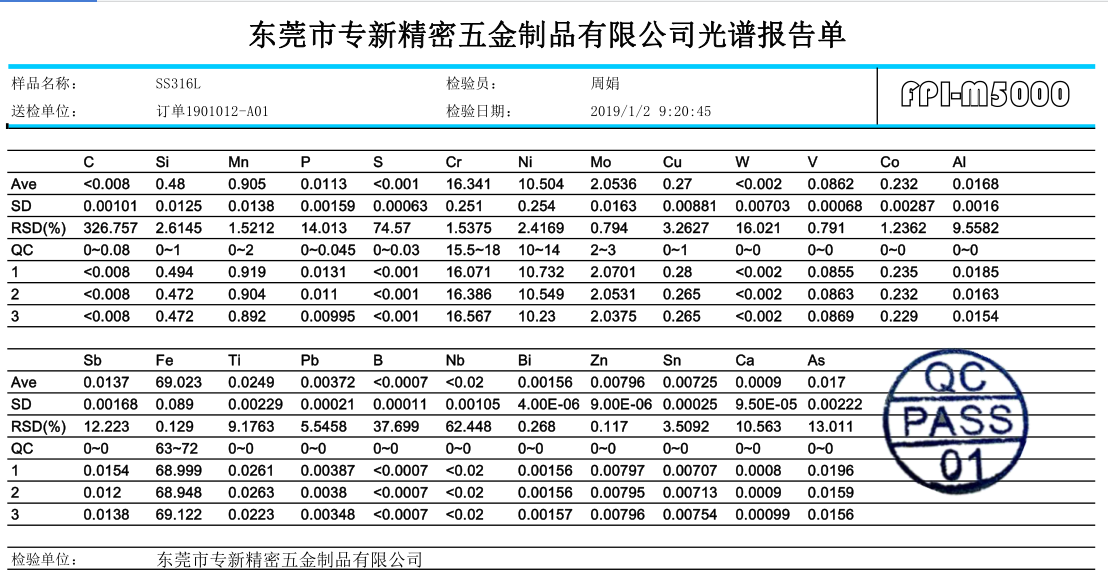 However, it is far from enough to process high-quality products only by spectrometer. Therefore, Zhuanxin precision is also equipped with three coordinate, quadratic element, height meter, hardness meter, smoothness meter, full set of internal and external diameter micrometer, full set of needle gauge, thread gauge, ring gauge, block gauge and other instruments. With complete detection equipment, the qualified rate of our shipment is greatly improved. Now, the qualified rate of our company mechanical processing shipment is basically maintained at more than 98 %, which is highly praised and recognized by customers.
If you want to know more about machining, please consult online.
Editor:Penny.
Copyright https://www.zx-cncmachining.com (Dongguan Zhuanxin Precision Hardware Co., LTD, a manufacturer specializing in precision parts processing, 1-1000 low volume production of customization), please indicate the source.