Why Does Cnc Machining Center Hit The Knife?
The incidence of an accident knife at the Aluminum CNC Machining center not only results in the device to be scrapped, but the vibration created by the crash knife can also negatively influence the machine tool itself, and might even result in a drop in the accuracy of the machine tool. Therefore don't choose the knife. At the functioning of this machine, if you're able to comprehend the origin of the knife, then prevent it beforehand and decrease the likelihood of this knife. The source of machine application collisions is broadly categorized into these classes.
First, the program error
At the moment, the degree of CNC is extremely significant. Even though the numerical controller technology brings a whole lot of advantage to the performance of this machine tool, in addition, it lurks some risks, like the knife occasion brought on by the mistake in programming. There are lots of conditions where a knife is brought on by a program malfunction.
1. The parameter setting is wrong, resulting in a mistake in the process to produce a collision knife;
2. The programs single note error, resulting in a program input error occurred in the collision knife;
3. The programs transmission error. Simply put, the program is re-entered or has been modified, but the machine still runs as it was, causing a knife strike.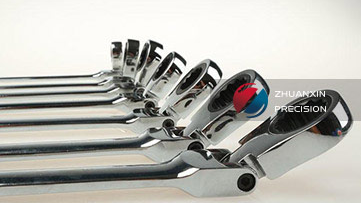 Knife caused by procedural errors can be avoided in these aspects.
1. Check the program after the program is written to avoid parameter errors.
2. The program list is updated in time, and the corresponding check is checked.
3. Detailed data of the inspection program before processing, such as the time and date of programming, etc., to determine that the new program can be processed after normal operation.
If you have any question about Brass CNC Machining Services, please contact us sales002@zxmade.com.