Process Inspection - Not Be Neglected In Low-volume production
Process inspection is particularly important in Low-volume productions . Why ?
When processing the Low-volume production , the whole batch of products will be processed in the same process ,
the quality of the whole batch of parts will be affected if any small problem , so process inspection is necessary in Low-volume production.

What is process inspection?
Process inspection includes self-inspection, in-process quality control , sample inspection, etc., different company has different inspection mechanisms.

The process inspection requirements in Zhuanxin Precision are particularly high in Low-volume production , as follows:
1. Arranging the operator self-inspection before each process after engineer confirmed the process.
2. Sending the first few parts processed in each process to the QC department for full inspection.
3. The leader of each apartment random inspect the parts being processing.
4. Professional QC staff irregular inspection.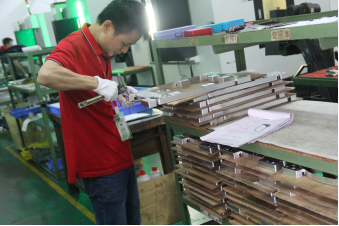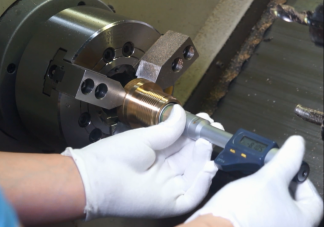 Such a series arrangements of process inspection , could help to avoid scrapping due to various reasons in Low-volume production .
We can find the error parts the first time then adjust immediately and nip the problem in the bud.

In addition to this process inspection in Low-volume production , Dongguan Zhuanxin Precision Hardware Co. also have 6 testing procedures :
material inspection - tool testing - self inspection in processing - QC team inspection - full inspection before surface treatment - full inspection before shipment.
We also equipped with OES Machine , CMM , visual system , vernier height gauge , pin gauge , micrometer , calipers , hardness tester and other complete testing tools ,
helping us greatly improve the qualified rate of products.
Editor:Mency
Copyright https://www.zx-cncmachining.com (Dongguan Zhuanxin Precision Hardware Co., LTD, a manufacturer specializing in precision parts processing, 1-1000 low volume production of customization), please indicate the source