CNC Precision parts processing, accuracy of +/-0.01mm, high quality assurance
We are serious about precision parts processing!
We hope our customers choose us not because of our price, but because of our quality and service.
Quality is the foundation of every company's survival and development, and it is also the reason why every customer chooses.
When you are faced with the following two precision parts processing suppliers, how would you choose?
One: Cheap, cheap, cheap...
Two: The price is above the middle, ISO certification, large scale, rich experience in staff, precision processing equipment, precision testing equipment, precision up to +/-0.01mm, delivery within 1 day.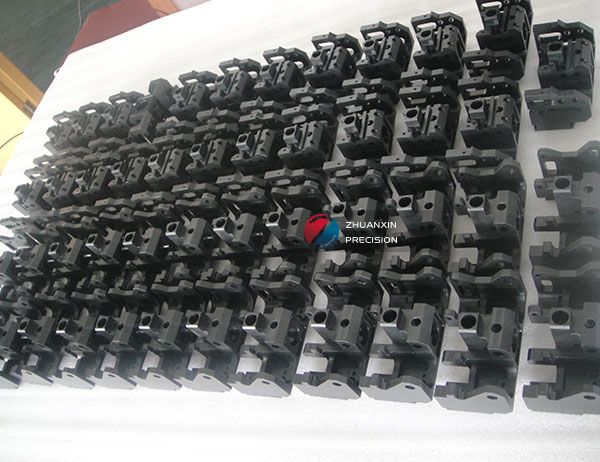 If you have high requirements for product quality, if your products are to be listed as soon as possible, if you are looking for stable and guaranteed suppliers, I believe most people will choose the second option. There are a lot of parts processing, and one or two machines can process products, but they can't provide more guarantee except that they are cheap or cheap.
Products continue to be developed, sampled, and trial-produced. Many people hope to find a stable, cooperative, and long-term cooperative supplier. At this time, you may be more concerned about whether the accuracy of the product can be achieved? How to guarantee the quality? Can the delivery be on time? How to solve the problem? Any good suggestions?
Precision parts processing—Dongguan Zhuanxin Precision Hardware Co.,LTD, has passed ISO9001:2015 quality system certification, 3000 square meters workshop, nearly 100 people, 18 CNC milling machines (including 3 axes, 4 axes and 5 axes), complete milling and grinding equipment, The spectrometer detects the authenticity of the raw materials, and the three-coordinates are fully inspected and shipped to ensure the qualified rate of shipments. The accuracy is +/-0.01mm. The domestic one-day delivery, the global top 500-Shanghai ABB, Qingdao Hisense R&D Group designated processor!
Editor: Scarlett
Copyright https://www.zx-cncmachining.com/ (Dongguan Zhuanxin Precision Hardware Co., LTD, a manufacturer specializing in precision parts processing, 1-1000 low volume production of customization), please indicate the source.